New year&Spring Festival event
Date from Dec 29th ,2020 —Feb 28th ,2021
1. All dolls cut 15% off(limited items can not enjoy it) ;
2. New 1/6 size doll Wendy and Toby cut 20% off;
3. Every doll's order will be got a free same size head as a gift.

New doll Wendy and Toby background
"Hey, sweet girl, have you ever heard of dragons?" The boy gave a chivalry and started talking to the little girl in front of him.
The dragons naturally like gorgeous gold and jade jewels, and they will sleep on the high treasure hill. This is a story everyone has heard. But recently there seems to be a different little dragon, he seems to like beautiful desserts more than shiny gold coins. From the time he grew up to be able to transform himself, he repeatedly broke into the human realm continent, leaving various popular stories in the food buildings of different realms.
The lord of Sweet City is a food lover. Every year around the New Year, a food competition is held in the city, inviting celebrity chefs from all over the mainland to compete with each other. The little dragon in the rumors may be attracted by this and write a new story.
"So what?" Wendy didn't stop making desserts in her hand, and responded without squinting to the boy who told the story next to her. Wendy is the youngest daughter of the lord of Sweet City and has an extraordinary talent for gourmet desserts. Now she is making a delicious dessert to be sent to her father, asking him for permission to participate in the competition.
"So..." Toby's eyes looked at Wendy's upcoming dessert without blinking, "Would you like to have a dragon to protect you?"
"Of course, it would be better if I could offer him snacks from time to time." Toby waited for the girl to respond and added.
The red maple in October fell from the window, and the unique sweetness wafted in Sweet City. According to legend, the little girl who won the championship that year was followed by a majestic dragon when she received the award, and was talked about by people.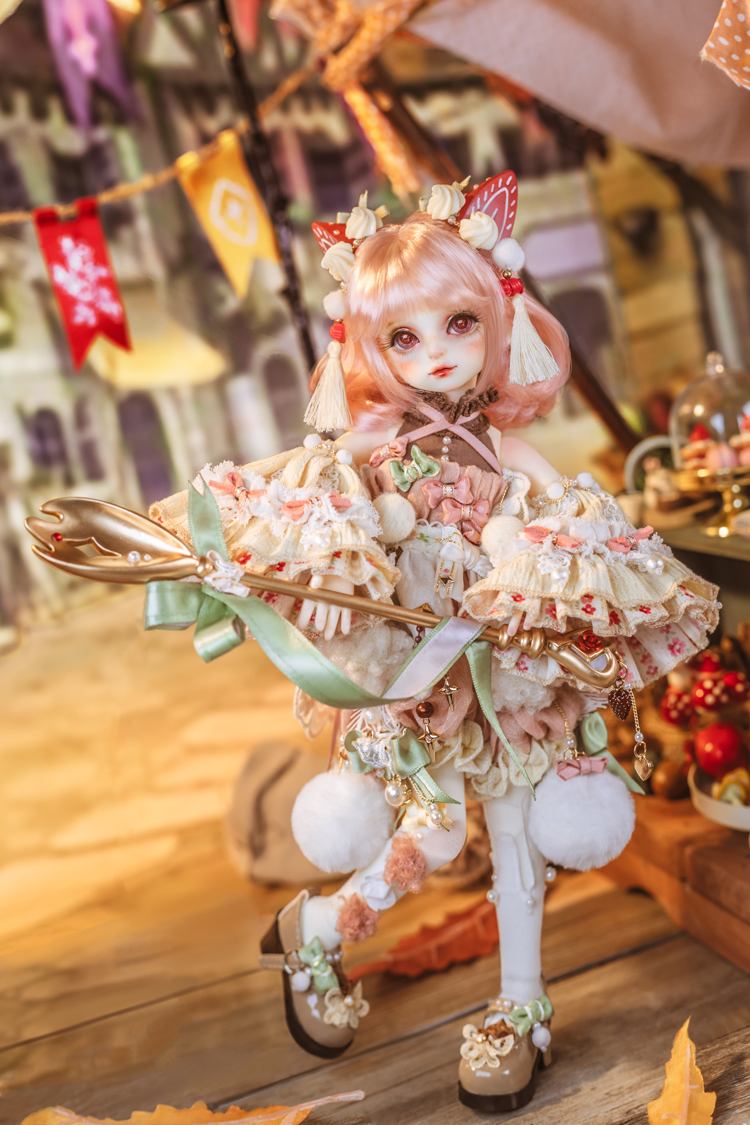 www.gemofdoll.com
e-mail: sale@gemofdoll.com 644327099@qq.com